In Review
I guess today's word of the day is "unclench".
This morning, I sipped my coffee and debugged some code, Led Zeppelin II spinning on the turntable. The little light on my phone blinked, telling me I received an yet another e-mail. Except I was waiting for this one – my app was finally "In Review". That's right, the App Store process was finally in motion for vndr, the vending machine locator app my team has worked on for months.
My stomach churned.
Since vndr is a cloud-based service, I first grabbed my iPhone and fired up the app to reassure myself that it was working. Of course it was working, but a recent server outage from one of our providers made me a little nervous.
The service was running fine.
Then I opened a new browser tab and pulled up my real-time traffic reports. Like any good service operator, of course we have real-time information on people using the service. 
Nothing.
So, while they marked it as "In Review", that doesn't mean they immediately fired up vndr on their end and started using it. The porcelain throne called my name. What kind of sick torture was this?
It wouldn't be so bad if they reviewed apps faster. We submitted vndr for review 12 days ago. Of course, it was near the end of the workday and on the eve of a long holiday weekend. I knew it would take at least five days, so I skipped town. I headed for the woods and just hung out there for a few days, waiting for the whole process to finish. When I left, it said "Waiting For Review". 
When I got back to town and opened up my e-mail, my stomach dropped a bit when I saw "Waiting For Review". No progress at all. So, this morning, a surge of adrenaline went through my veins as soon as I got the e-mail indicating it had finally moved forward a step. Mere seconds after that rush, a wave of anguish hit me.
What if it doesn't pass review? How long will I have to wait for an update to get reviewed? Another 12 days? Even though we went through a lot of internal testing, this is a process we've never been through before – a giant unknown. Other platform review processes take minutes to complete. If we didn't have a launch schedule in mind, I might not care so much. But we've got a little over a month before the planned launch.
I closed my laptop and tried to put it out of my mind. A watched pot never boils, right? 
Putting your work out there for review is scary. It's so much easier to never release. I've been around long enough to have lots of my work reviewed by other people and it doesn't get easier, not when you care. Whenever you get up early and stay up late to work on something with passion, it's hard to disconnect those emotions.
So what happened? It got approved. I never saw any traffic. Look for it in a little over a month.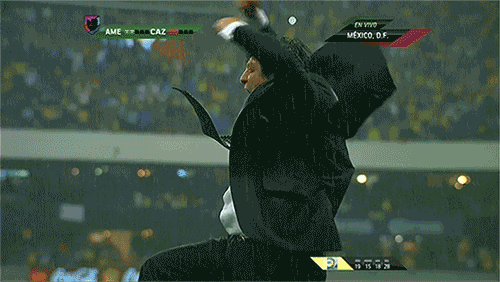 ---
Music for this post: Phantogram: Voices