Clean Up the Asus Zenbook Bloatware
Got a new Zenbook and want to get rid of the software that comes with it? Consider this your guide.
Coming from an enterprise IT environment, I'm used to the laptops immediately being wiped clean and installed with our custom installation of Windows 7. This laptop came with Windows 7 Home Premium – and a lot of software I didn't ask for.
This software is sometimes called "Bloatware" or "Crapware" and depending on what the manufacturer installs, those names are accurate. Bloatware slows down your brand new computer and you often don't need it.
I think I know why the manufacturers do it, but it's annoying. At least with the Zenbook, the software was (mostly) ASUS's. There were no random AOL icons on the desktop, but there was still a lot of software taking up room.
I'll say this clearly so there is no confusion. Yes, it is okay to delete some of the software that came with your new laptop. Do not be afraid, but if you don't know what it is, don't blindly delete it.
Asus Recovery Discs
When you first turn on the Zenbook, there's a window asking you to back up the recovery discs. Go ahead and do this. I chose the ISO method which creates 2 DVD image files that you can burn using a separate DVD burner. Keep these files safe on another computer or burn the discs.
Uninstall Programs
Here is a list of the software that I uninstalled and that you can feel safe uninstalling as well. To get rid of these, start by opening up the Control Panel and click on "Uninstall a Program" or just hit the Start key and start typing "Uninstall a Program". This will show you a large list of software that's been pre-installed on your computer.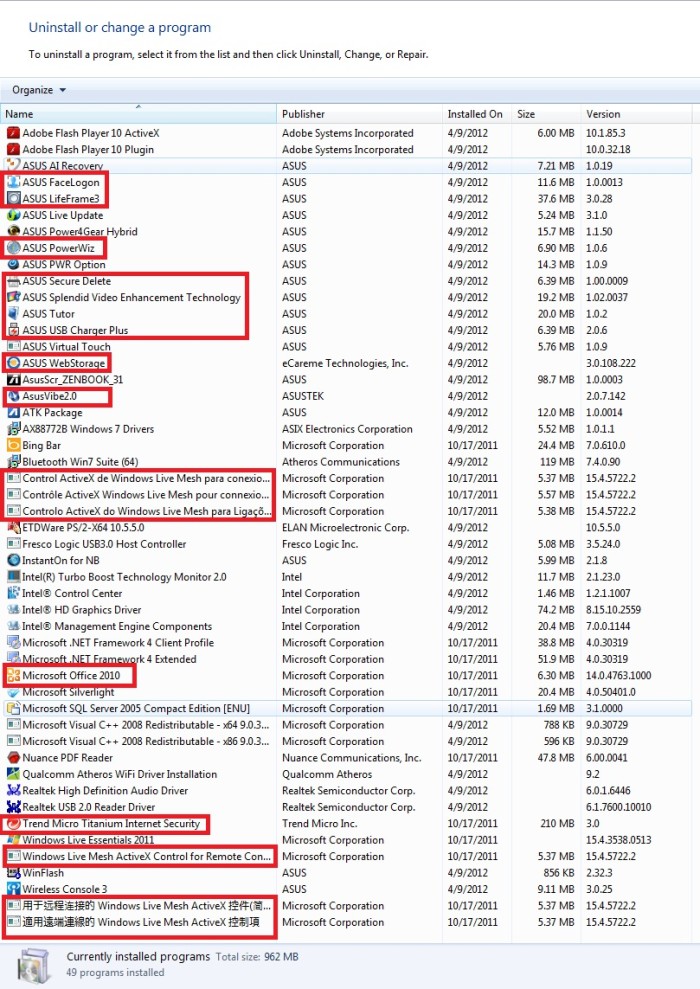 ASUS FaceLogon
ASUS LifeFrame3
ASUS PowerWiz
ASUS Secure Delete
ASUS Splendid Video Enhancement Technology
ASUS Tutor
ASUS USB Charger Plus
ASUS WebStorage
ASUSVibe2.0
Microsoft Office 2010 (because I have a separate installation)
Trend Micro Titanium Internet Security (see below)
Windows Live Essentials 2011 (to remove Live Mesh)
various Windows Live Mesh ActiveX controls
Update: I ended up uninstalling the Power4Gear Hybrid power management utilities. After a few weeks of usage, I determined that it didn't seem to be doing any better of a job than the built in Windows 7 power management features could and therefore was just wasting memory. It makes the power management settings a little more accessible than the default Windows utility and by default scales back the peak performance in power saving modes (presumably to boost the battery time benchmarks).
Live Mesh No, SkyDrive Yes
Windows Live Mesh is a part of Windows Live Essentials and lets you sync files between computers (among other features). Live Essentials comes pre-installed on the computer and that's mostly fine. I would have installed it anyways. However, I would not have installed Live Mesh. I suggest you uninstall that piece of Live Essentials and instead install SkyDrive for Windows. Installing that on the various computers you use will handle any file syncing you may need. Plus you can access the files over the web! I wrote more about SkyDrive here.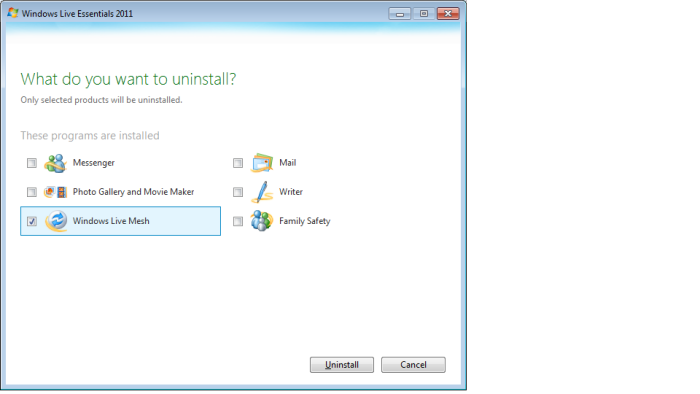 Security Essentials
This machine came with an antivirus application called Trend Micro Titanium Internet Security. This piece of software claims to do a lot, but it costs money. If you want to keep it, you need to pay a yearly subscription to keep it going and that's a deal breaker ladies. What you need to do is uninstall it and install Microsoft Security Essentials. This is free and a quality product. Every IT guy I know uses this on their home computers and you should too. >Yes, it is okay to delete some of the software that came with your new laptop.

UPDATE: Note that you cannot use Security Essentials on Windows 8 because Windows 8 already contains Windows Defender. Windows Defender does the same job as security essentials plus more. So if you have Windows 8, you're already set.
ASUS LiveUpdate
I kept the ASUS LiveUpdate utility since it's an easy way to update the drivers and various software for your Zenbook. If you're an advanced user, you might want to rely on Windows Update and your own active driver management. You can setup the toolto automatically check and let you know of any updates.

I tried it out of the box and there were 14 updates available. Some were useful, some were for pieces of software I had already uninstalled. So, it's not the smartest tool, but effective, nonetheless. Give it a go. It's nonessential, so you can safely uninstall it. For now, I still have it installed.
Sysinternals Autoruns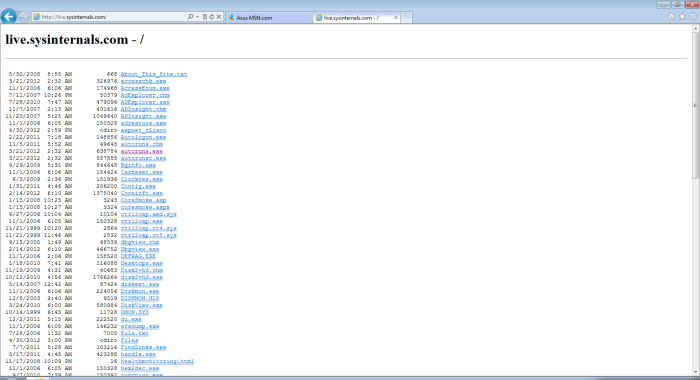 Uninstalling the software is a big step towards a cleaner computer, but there is more we can do. Visit Sysinternals Live to get autoruns.exe. Sysinternals is a stellar suite of utilities and tools written by some extremely smart people to dig deep into your computer.
Autoruns lets us see everything that is setup to run automatically through various means. Run this, click on the "Logon" tab and check out the screenshot I've provided to see what you can safely unclick.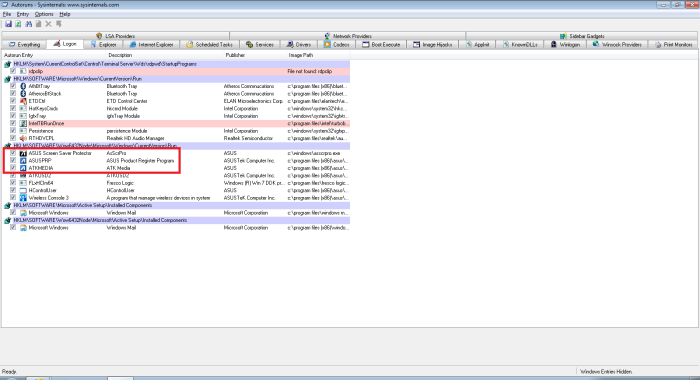 Questions?
Any questions about your new computer? Let me know in the comments and I'll be glad to help. Be sure to follow me on Twitter @daveiffland.